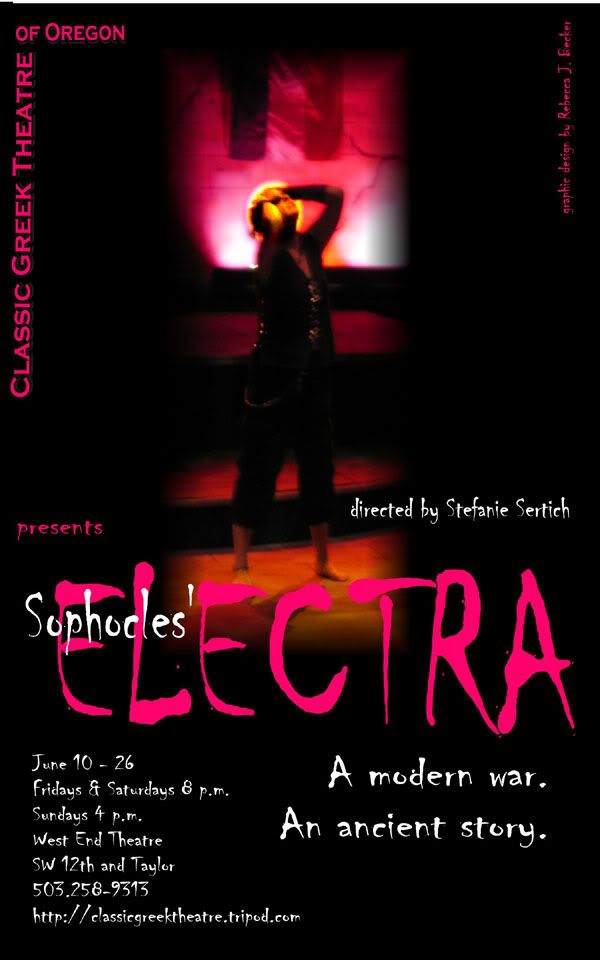 this is the play i am currently in, it opens on Friday June 10, at the West End Theater in Portland, OR. do come check it out. it's a modernized version that incorporates a lot of modern dance, yoga inspired movement, world beat music, multimedia, etc.
the play grapples with a lot of issues - the nature of justice, the nature of revenge, free will, the vicious cycle of violence throughout human history.
we originally did this play at my university, and someone from the classic greek theater of oregon saw it and wanted to produce a three week run of it this summer... so, here we are.